What's new at FreeMove
We are pleased to announce that following the introduction of several initiatives designed to further enhance multinationals' customer experience, we have advanced from strong to very strong in the Service and Support category. These initiatives include the first phase of our new automated hub FreeMove Automation Solution, which connects our members' service management solutions. We will continue to drive through improvements in 2023, with the firm intention to establish class-leading capability.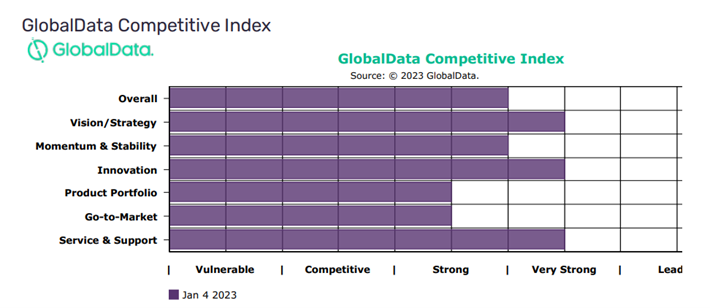 Whilst the global economy is showing signs of increased stability, the outlook for 2023 remains uncertain. Inflation appears to be slowing, supply chains are improving across most industries, and commodity prices are showing less volatility than over the preceding six months. FreeMove's operators have continued to work closely with customers to ensure their evolving communications needs are met in this disrupted marketplace, and we continue to explore innovative operational and service enhancements that will deliver increased resilience and flexibility to our customers, as well as 5G use cases that will help them remain efficient and competitive.
We have seen growing interest in our proposition to mid-level MNCs who are increasingly recognising the benefits of centralised cost management, and greater control and visibility of their global mobile communications. These wins continue to drive our revenue growth and offer valuable opportunities for us to further boost our awareness and drive the FreeMove value proposition in this segment.
Learn more about our latest updates and services including,
FreeMove Automation Solution
LatAm partnership
How 5G is shaping the future
Exploring Device as a Service
Development Approach for mid-size MNCs
Sustainable mobile management
from our latest Performance Assessment Report!