What's new at FreeMove
The report is based on Global Data's independent assessment of FreeMove's activities over the period from January to June 2022. It evaluates our performance across six categories, forming a consolidated overall score that measures us against our key competitors. The ratings we have earned are shown on the table below. Beneath them you will find accompanied by a brief synopsis of some of the activities which we have undertaken in the first half of the year, and which were integral to Global Data's evaluation.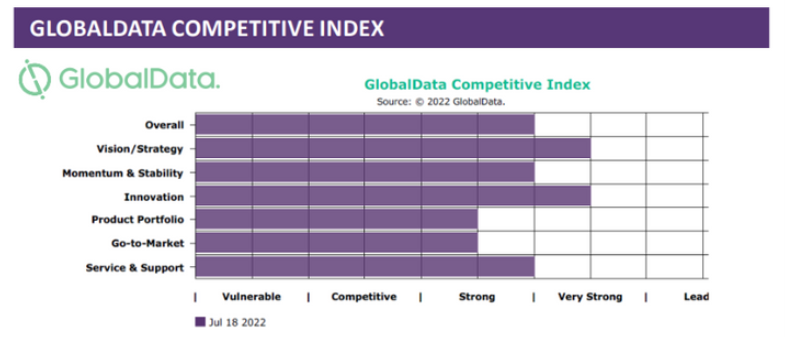 With the global economy experiencing significant and ongoing disruption and uncertainty, including high inflation and high volatility in commodities markets, challenging trading conditions exist for businesses in many sectors. With MNCs still assessing the medium and long-term impacts of the pandemic, and its effects on working patterns. FreeMove's operators have continued to work closely with customers to adapt their communications needs, while also exploring 5G use cases with the potential to transform industries and deliver improved performance and greater flexibility.
This year we have seen a high level of interest in our proposition to mid-level MNCs who recognise the benefits of centralised cost management, and increased control and visibility of their global mobile communications. These wins have not only contributed significantly to our H1 revenue growth, but our sales pipeline continues to strengthen. To offer MNCs greater control and an improved experience in ordering and incident management, we will soon be unveiling the FreeMove Automation Solution.
Learn more about our latest updates and services including,
FreeMove Automation Solution
LatAm partnership
How 5G is shaping the future
Exploring Device as a Service
Latest customer news
Development Approach for mid-size MNCs
Sustainable mobile management
from our latest Performance Assessment Report!