UPDATE: EU facilitates coordinated steps by telecom operators to help refugees stay connected
Telecom operators based in the EU and in Ukraine have signed a joint statement on their coordinated efforts to secure and stabilise affordable or free roaming and international calls between the EU and Ukraine. Learn more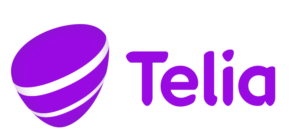 Telia Sweden
Zero rate roaming in Ukraine for 2 weeks. No fees will be charged for calls to or from Ukraine. All Telia's private and corporate customers with subscriptions, and up to and including 10 March. The same applies to SMS, MMS
and surfing.
Read more
Telia Finland
Roaming in Ukraine becomes free of charge, ie. calls, text messages and internet usage in Ukraine will not be charged.
Read more
Telia Denmark
Zero rate roaming in Ukraine for 2 weeks. Free calls, SMS and MMS for all customers until the 24th of March.
Read more
Telia Norway
Zero rate roaming in Ukraine for 2 weeks. Customers are not charged for phone calls or messages to and from Ukraine. This applies from 7 AM today for all customers of Telia, and up to and including 10 March.
Read more
Telia Lithuania
Zero rate roaming in Ukraine for 2 weeks. We connect a zero rate for calls and SMS to and from Ukraine, so that people in this country can quickly receive information and contact the necessary persons or institutions themselves, and Lithuanians with relatives and acquaintances in Ukraine can communicate with them freely.
Read more
Telia Estonia
Zero rate roaming in Ukraine for 2 weeks. From February 24, all mobile and landline calls and text messages sent to the Ukrainian area code will be free of charge up to and including March 10.
Read more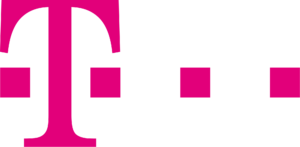 T-Mobile Austria
All calls and SMS to and from Ukraine free of charge for Magenta customers until further notice. This applies to private and business customers.
Read more
T-Mobile Czech Republic
With immediate effect we are allowing our customers to make calls and send messages between Czech Republic and Ukraine for free.
Read more
Telekom Croatia
Telekom Croatia has enabled sending SMS messages and calls from Hrvatski Telekom's fixed and mobile network to all networks in Ukraine free of charge, as well as roaming from Ukraine to all other countries.
Read more
Telekom Deutschland
Until further notice, we will make calls and SMS from landline & mobile phones to Ukraine free of charge. This applies to private and business customers and to congstar. Roaming in Ukraine will also be free of charge.
Read more
Telekom Hungary
From 1 February 2022 until the withdrawal, Telekom Hungary fully supports the roaming charges (including basic voice calls, basic SMS and mobile internet traffic) of its telecom customers on Ukrainian partner networks.
Read more
T-Mobile Poland
T-Mobile Poland provides its customers with free international calls to Ukraine and free gigabytes.
Read more
T-Mobile Slovakia
Outgoing international calls and SMS from Slovakia to Ukraine are free from February 25, 2022. Customers roaming in Ukraine have free-roaming incoming and outgoing calls and SMS to all countries of the world from that date.
Read more
T-Mobile US
From February 24 to March 3, 2022, T-Mobile is waiving international long-distance and international roaming charges for calls and SMS made to/from U.S. and Ukraine for T-Mobile and Sprint postpaid and prepaid consumer and business customers. This includes calls made within Ukraine to local numbers to cover roaming customers in Ukraine.
T-Mobile Netherlands
Until the end of March, we are making calls and texts from Ukraine to the Netherlands and vice versa free of charge for all our customers: T-Mobile, Tele2, Ben en Simpel.
Read more
Cosmote Greece
Cosmote supports mobile subscribers in Ukraine, offering everyone free 300 minutes of talk time, 300 SMS and 1GB for roaming use. The offer was activated automatically on 25/2, with a validity period of seven days and the eligible subscribers have been informed via SMS.
Read more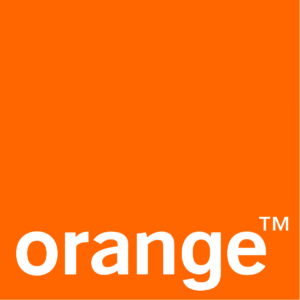 Orange Spain
Free international calls and SMS to Ukraine for contract customers of its Orange and Jazztel brands. For prepaid customers, the company will enable special prices for calls and SMS from Spain to said country.
Read more
Orange Moldova
30 free minutes every day for calls to Ukraine
Read more
Orange Poland
Orange Poland lowered the prices of calls to Ukraine by over 80% to facilitate contacts between Ukrainians living in Poland and their relatives staying in the country.
Read more
Orange Slovakia
Orange Slovakia created a transparent SMS collection. You can help by sending any SMS to the short number 808, which will contribute € 1. Orange Slovakia donates the proceeds of the SMS collection to the organization People at Risk, which will use it effectively to mitigate the negative consequences of the crisis in Ukraine and help its victims and refugees.
Read more
Orange Belgium
From Monday 28/02 residential and business customers with an Orange postpaid subscription will be able to call Ukraine fixed and mobile numbers for free.
Read more

TIM expresses its solidarity with the Ukrainian population. Starting from the 28th of February, unlimited gigabytes and minutes included for one week will be available to Ukrainian customers in Italy.
Read more
Partners
BT
For anyone wanting to contact loved ones in Ukraine, BT made mobile and landline calls, texts, and data to and from the region free from 25 February.
Read more
Swisscom
No charges for calls to Ukraine and no roaming charges until March 15th.
Read more
EirEvo
For customers who need to contact loved ones in Ukraine, EirEvo made calls and texts free of charge until the end of March. EirEvo customers in Ukraine can avail of free-roaming to contact family and friends in Ireland.
Read more
Globe Philippines
Free calls, texts, data to Filipinos in Ukraine.
Read more
Turkcell Turkey
Free speech, SMS and internet are defined for Turkcell customers in Ukraine for their urgent communication needs.